Harvest Japan
Harvest Japan offers delicious ingredients that were blessed with a rich nature and filled with the Power of Aomori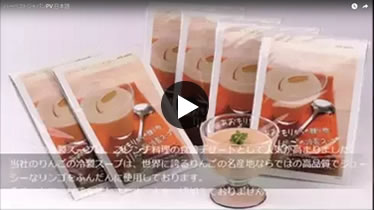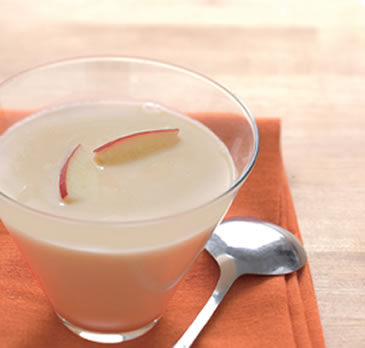 Chilled Apple Soup
Chilled Apple Soup has grown in popularity as an appetizer in French cuisines. Our company's Chilled Apple Soup only uses the finest Aomori apples produced in our state of the are processing center. During the processing, no water is used so we may preserve the full flavor of the famous Aomori apples. The sugar contents of Aomori apples is between 13-15 brix without any added sugars.
Branded in Hirosaki City, Aomori Prefecture, Japan
Hirosaki farmers are highly motivated with superior agricultural skills resulting in a product with specialized care. The farmers tend to each apple tree by trimming each branch by hand and applying a pollen stimulant to identified flowers for the best possible growth potential. Additionally, they use minimal insecticides per orchard while cutting down undergrowth and weeds by hand. After completing this labor of love, the results help to produce a world-class apple in size, color, and flavor. During the winter defrost, additional trimming is performed to optimize the growth potential for the upcoming season. The Aomori Prefecture is a suitable climate for growing apples because of the steady temperature zones affecting the fruit. This is a major factor in the high sugar content in the apples. The cultivated acreage of the fruit trees is a high priority in Japan.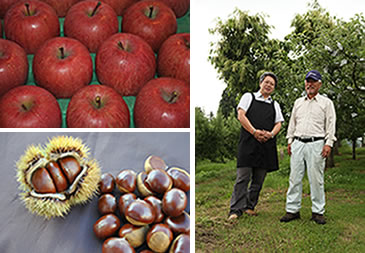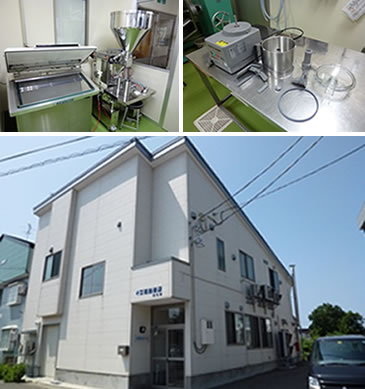 Hygiene Management
In the manufacturing facility, we produce reliable, safe food based on a hygiene management manual.
(1) Facility – Maintain a hygienic environment for equipment
(2) Cleaning working parts after disassembly
(3) Measures to prevent contamination
(4) Thorough hygiene management education
(5) Inspect for materials such as microscopic organism, radioactive substance, and heavy metal.
Environmental Protection
Food…gift from nature.
Climate…since the Jomon culture, approximately 13,000 years D.C., the Japanese people have embraced the ideology of coexisting with nature. This is very different from the Western culture to conquer nature. Even today, the Matagi people of the Shirakami Mountains represent the high degree of respect for life, oneself, and understanding the connection between nature providing for mankind and in return, mankind consciously preventing misuse and waste. It is this continued cycle of coexistance thats resonates in the hearts and mind of the Japanese people.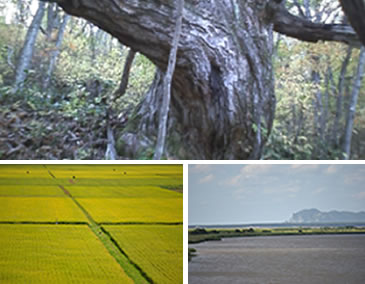 Related Goods


Contact Form
Shop Name: Furusato mail Order, Aomori Harvest Selection
Company Name: Harvest Japan
Telephone number (0172-55-0784), Fax Number (0172-55-0432)
Business Hours ( 09:00 – 17:00)
Email address (harvest@harvest-aomori.com)
Location (zip code 036-8361, 24 Konyamachi, Hirosaki City, Aomori, Japan)